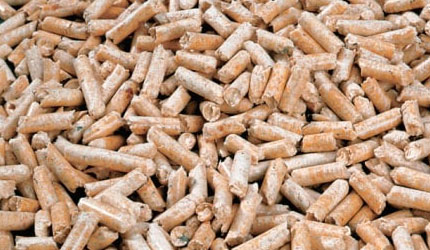 BIOMASS BOILERS
Biomass heating – the most natural fuel in the world. Taking into account the total amount of investment and today's energy prices, the biomass boiler is an economical alternative. Such boilers have a high efficiency and are characterized by economical consumption.
Pellet
Pellet is the most compressed form of wood energy with high calorific value. For the production of pellets in accordance with DIN-Plus or ÖNORM, natural wood waste is used in 100 percent. This raw material appears in large quantities as shavings and sawdust, it is a waste of the wood processing industry.
Pellet heating – costs
The pellet is usually packed in sacks and bought in tonnes. Prices for this ecological fuel range from PLN 600-1000 per ton. They mainly result from the origin of fuel (domestic or foreign) and the type of material used for production. For domestic purposes, it is better to choose a more expensive pellet, which will be of certain and safe origin. The certificate of high quality pellets are DINplus certificates and newer European EN-plus A1. With one kilogram of high-quality pellet, we can obtain 4.6 kW of thermal energy. Although the price of pellet corresponds to the price of coal, its superiority is higher efficiency of pellet boilers, which reduces operating costs. The impact on the environment is incomparable here.
Pellet boilers
Advanced models of pellet boilers are quite expensive. This is due to their rich equipment – they have electric igniters (glow plugs that ignite fuel after earlier full extinguishment) and a flame extinguishing system – which makes them almost maintenance-free. The automatic precise control of their operation enables lambda sensors controlling the oxygen level in the exhaust gas, which is dependent on the fuel giving speed and the intensity of the air blow. If you can buy good quality pellets and the boiler is properly adjusted, then during the heating season, the ash is removed approximately once a month. Although heating pellets is slightly more expensive than coal (you pay about as much as heating natural gas), and the boiler itself is more expensive, then considering the convenience, its purchase seems to be a good investment.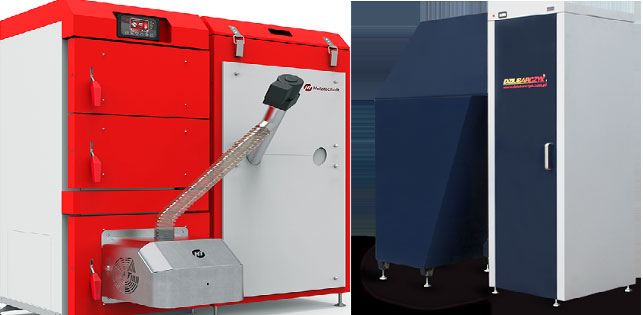 The use of biomass boilers
In contrast to coal-fired boilers, the use of a biomass boiler enables the building heated by the Ep indicator (primary energy demand for heating and ventilation) at the level that in the near future (from 2021) will be required by the regulations.
Fireplaces for pellets
They work fully automatically. They are automatically set on, set off and you can program their work cycles for the whole week. As standard, they are equipped with a built-in electronic thermostat, which additionally controls combustion. They can also be connected with a room thermostat, just like c.o boilers.
Available on the Polish market, furnaces and cassettes have a remote control, which allows them to be operated even by a person sitting comfortably in an armchair. Device support is fully secure. In case of any problems with feeding fuel, smoke exhaust or overheating, the device switches itself off.